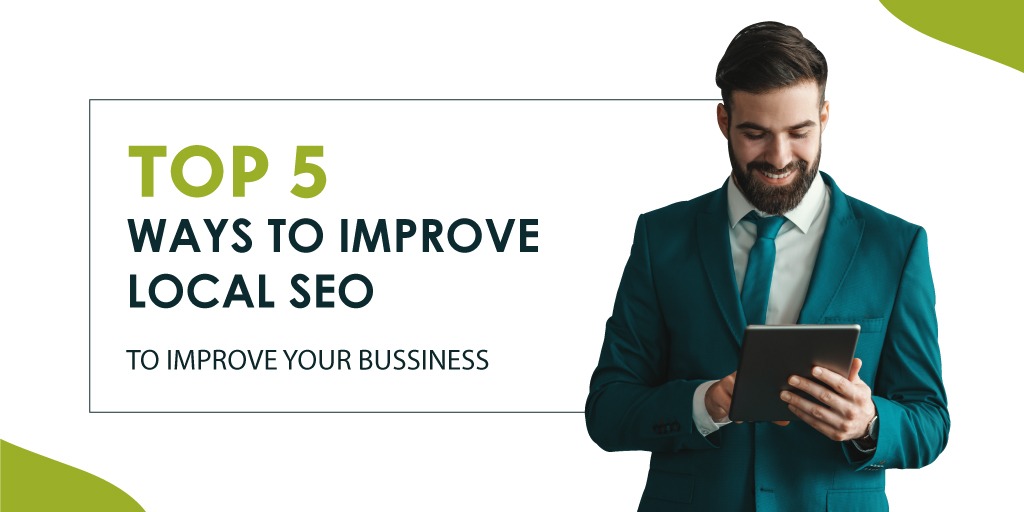 One thing that has come to the limelight in recent years is the boom of local businesses. Small entrepreneurs all across the country have been trying and working hard to rise. One hindrance, however, faced by all businesses, big or small is the cut-throat competition. As the intensity of competition rises, the need to perform and bring about new aspects to the business becomes of high importance. In the era of the internet, where people even live their lives virtually, the internet is almost the only weapon that can make a business stand out and make it look apart from all other businesses.
Of course, one of the biggest steps towards making that happen is by optimizing the local search engine. Many SEO agencies in Mumbai and elsewhere offer such services that can optimize your SEO. More than 80% of people use search engines to find local information. This simply means that if a business is not well optimized to appear on the search engine result  SERPs across the country, local SEOs are optimized to appear at the top of a search engine in a specific location. One of the most important stages toward that goal is to optimize the local search engine. We as a social media agency in Mumbai offer optimum services that will boost your local SEO.
Here you will find the top 5 ways to improve your local SEO and see your business grow:
Get a well-optimized Google My Business Account
Google is best at sharing information that it can support, verify and authenticate. Therefore any local business needs to get their business verified by google. Google My Business is a free tool from Google that allows one to create free business listings. Once that happens, Google verifies the business either by call or postcard. Once the business is verified by Google and it has a My Business page, there are a few more things that are required to be done to keep things running. It is important to use posts within the account. Getting customers to put honest reviews about their experience and replying to them honestly can go a long way.. 
Creating Local Content
The content on a page is of huge importance when it comes to SEO. Google as a search engine is extremely smart and that is a great feature to make sure that content can be used to not only reach out to people but also use keywords to improve the overall SEO. Writing content on general topics might attract a huge crowd, but what is important to remember here is that more than attracting a huge audience, it is rather important to attract a local audience. Writing content on local news, education, local events, and gatherings can also prove to be helpful. Local audiences might find it interesting that the blog page of a business does not keep itself restricted to only about itself or the products it sells, but also contains topics that might prove to be helpful, educational, or beneficial.
Make sure to get a mobile-friendly website
Let's be honest here. Presently a smartphone is the equivalent of a computer. People heavily use their smartphones for almost all purposes in life. Starting right from locating the nearest petrol pump to searching for the cost of food at their favorite restaurant. Considering this aspect, it is of utmost importance that the website of a business is optimized for smartphones. If not, the business, despite having local SEO optimized, would miss out on potential clients simply because they could not find the business when they searched for the specific services on their mobile. People might want to look up reviews, get directions, look for contact information on the phone. The business website must be optimized to meet all these requirements when people search for those services on their mobile. 
Making the best out of social media platforms
For a long time, social media has been an attention-drawing force. What's fascinating is that, in addition to giving individuals their daily dose of enjoyment, social media platforms may also be utilized to boost local SEO. These free platforms may be utilized to upload photographs, videos, and nearly anything else that is fresh in the company. Many reputed companies offer such social media marketing in Mumbai to boost your digital presence. When users search for certain services, Google crawls into the deepest corners of the internet, extracting information from platforms such as Facebook, Instagram, Twitter, Youtube, and many more to present the user with the name of the business as a search result.
Collecting substantial customer reviews
Review signals play a critical role in one's local search ranking. It is thus important to have plenty of reviews. A substantial number of positive reviews would not only boost the reputation of the business but also increase the visibility in local search engines. Therefore, collecting authentic positive customer reviews for the business is of great importance. It is also important to collect good reviews on other sites. Google collects reviews from consumer directories and social media too. Thus, making sure that sites like Facebook, Yelp, etc. all have sufficient customer reviews for the business is of consequence.
Eduavenir Solutions PVT. LTD. is a Digital Marketing Company in Mumbai that offers services like SEO, Social media marketing, website designing, lead generation, etc. For the best SEO services in Goregaon, we are the right choice for your business.