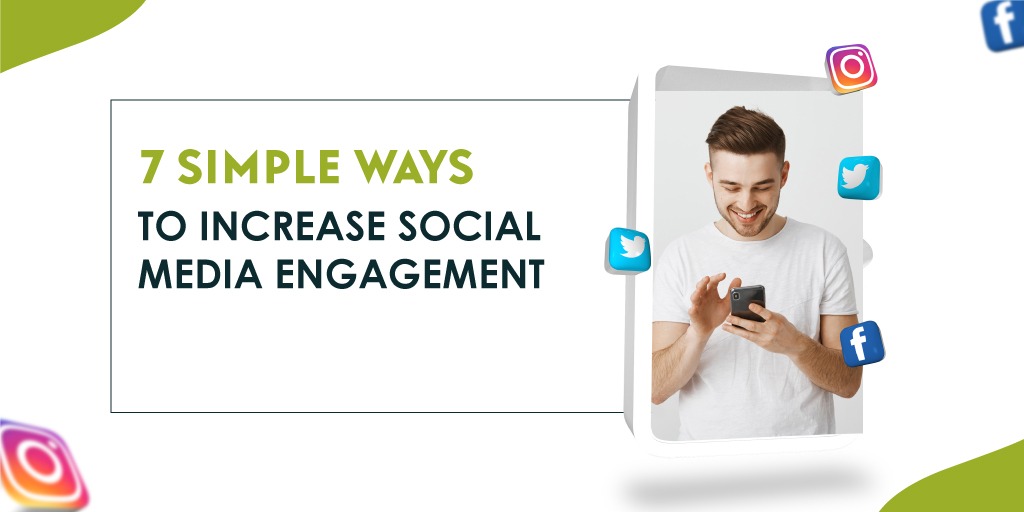 Social media platforms are ideal for people to engage with each other, and businesses being able to engage with their target audiences and participate in their online community. It is most important to keep in mind that each social media platform sees different types of engagement. For instance, LinkedIn is great for professional connections, Whereas Facebook is ideal for targeting a mass number of consumers.
Engagement is more than just comments and likes There are plenty of ways that communicating and engaging with your audience on social media can benefit your business.
To help you connect with your audience and improve your social media effectiveness, here are seven ways you can increase engagement on social media:
Interact with your followers:
After posting content for social media engagement, it is important to check the comments and reply to them as soon as possible. This conversation is a great way of getting engaged with the brand followers but also to spread brand awareness among the audience. This gives a personal touch to the conversation which is important to sustain a healthy conversation between the brand and its followers.

Encourage Readers/Followers to Comment, Like, and Share:
When you create a post always remember to add a call to action at the end of it. You can ask people to like, comment, and share with their friends or family. People are more likely to share a post if you ask them to do the same.
Run Contests and Giveaways:
If used correctly, social media contests and giveaways can help grow your followers, engagement, and even grow sales. If your following isn't massive the best way is to introduce a monthly or weekly giveaway to boost engagement
Ask a Question:
When you post on social media about your product or service or about anything, an easy way to engage your fans is to ask a question. Asking a relevant but fun question is a great way to get your customers to leave a comment on your post. This will help to create a good engagement.

Share User-Generated Content:
Like posting testimonials on your website, sharing user-generated content that positively depicts your brand can strengthen its identity.
Start a Facebook Group:
Facebook groups are trending and becoming a great way to increase social media engagement. It helps in making connections and broadening your networks in the market. By having a group, you can allow your customers to better communicate with each other. You should also be active in your community and strengthen your relationships with others.
Engage With The Latest Trends and Issues:
Sharing and liking the latest posts on the trends and issues relevant to your business or industry is a great way to show support and involvement.

In conclusion, Social Media Engagement is a crucial way to effectively stand out and keep customers engaged and interested. Eduavenir Solution LLP a leading Social Media Marketing agency in Mumbai with the best SMM services & data-driven branding strategies to keep brands a step ahead of the competition by following the latest trends and tactics of effective social media engagement techniques.