ASMACS Case Study
ASMACS has a proven track record in a range of industrial services and innovative solutions. Our expertise in commercial trading and varied business interests makes us the partner of choice in the success stories of many startups and enterprise multinationals.
Right from the mid-80s, we have been growing steadily and making an enormous contribution to various sectors like oil and natural gas, marine industry, civil construction, corporate services, IT services, IATA – tours and travels, general trading, skill development and training, education and philanthropic activities. This makes ASMACS a unique and reliable choice of partner to work across different operational and engagement models.
First
Branding & Strategy.
Second
Website Design and Development.
Third
Inclusive and downloadable Calendar.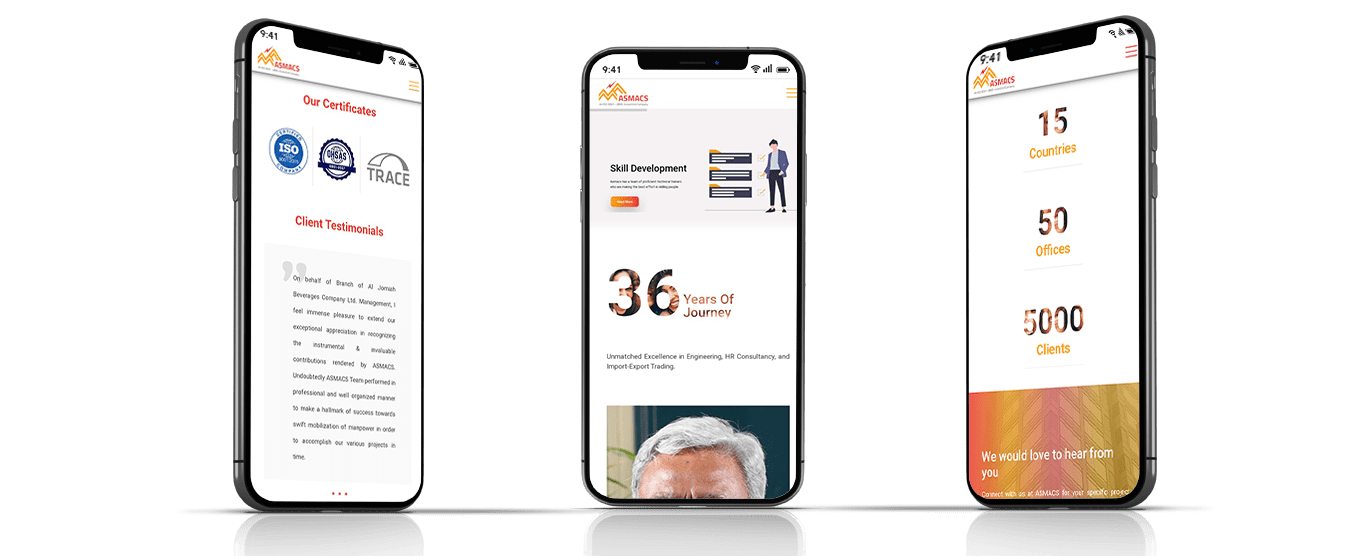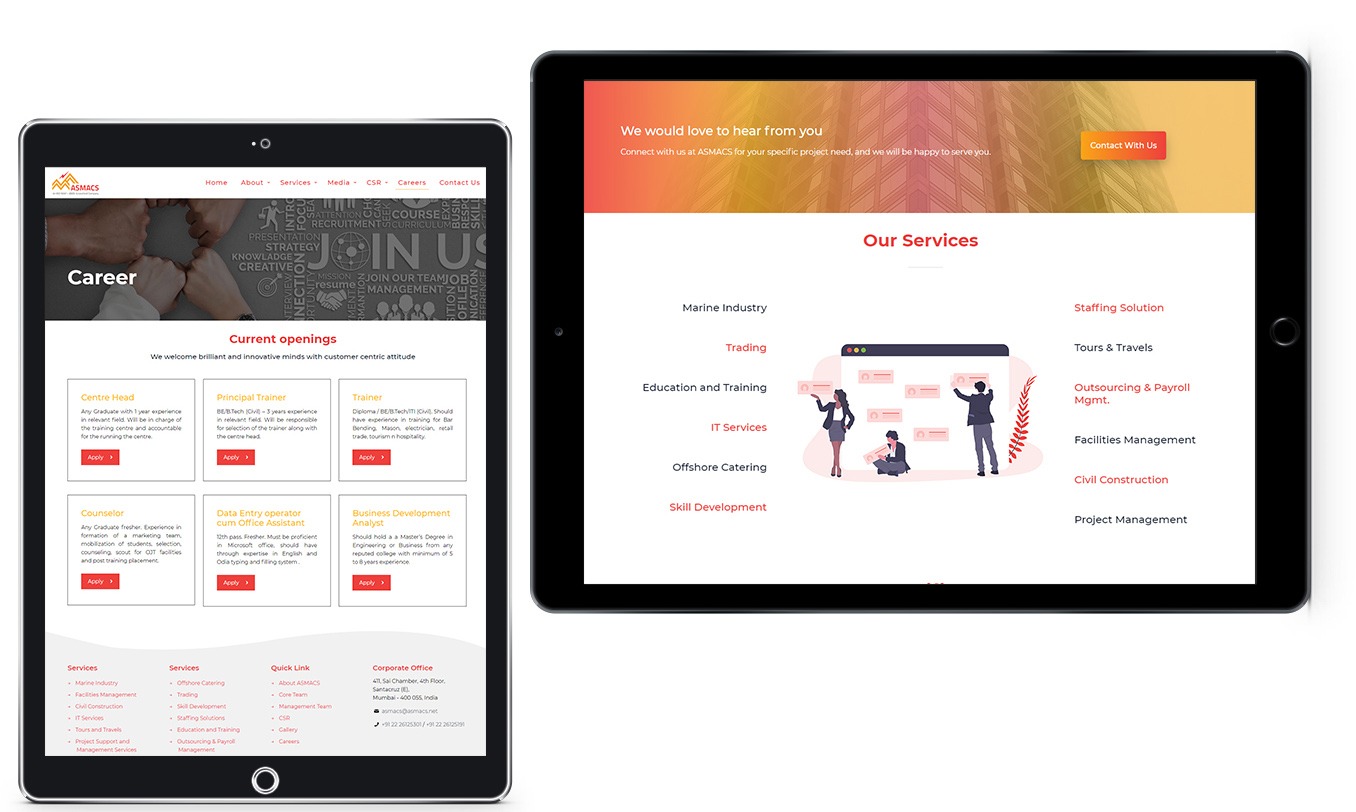 ( Website Rebranding ) What was before?
Before we worked with ASMACS, the websites' user interfaces were lacking the visuals to engage and captivate users on site.