Client
Asmacs
ASMACS has a proven track record in a range of industrial services and innovative solutions. Our expertise in commercial trading and varied business interests makes us the partner of choice in the success stories of many start-ups and enterprise multinationals.
Right from the mid-80s, we have been growing steadily and making an enormous contribution to various sectors like oil and natural gas, marine industry, civil construction, corporate services, IT services, IATA – tours and travels, general trading, skill development and training, education and philanthropic activities. This makes ASMACS a unique and reliable choice of partner to work across different operational and engagement models.
PROJECT GOALS
Project Goal was to highlight The Services and make it popular and more visible across the glob and also make sure to provide provision for capturing the leads.
SCOPE OF WORK
We Analyse and Designed Customized strategy for Meeras fitness centre as per their goal and
we came up with solution bellowed services.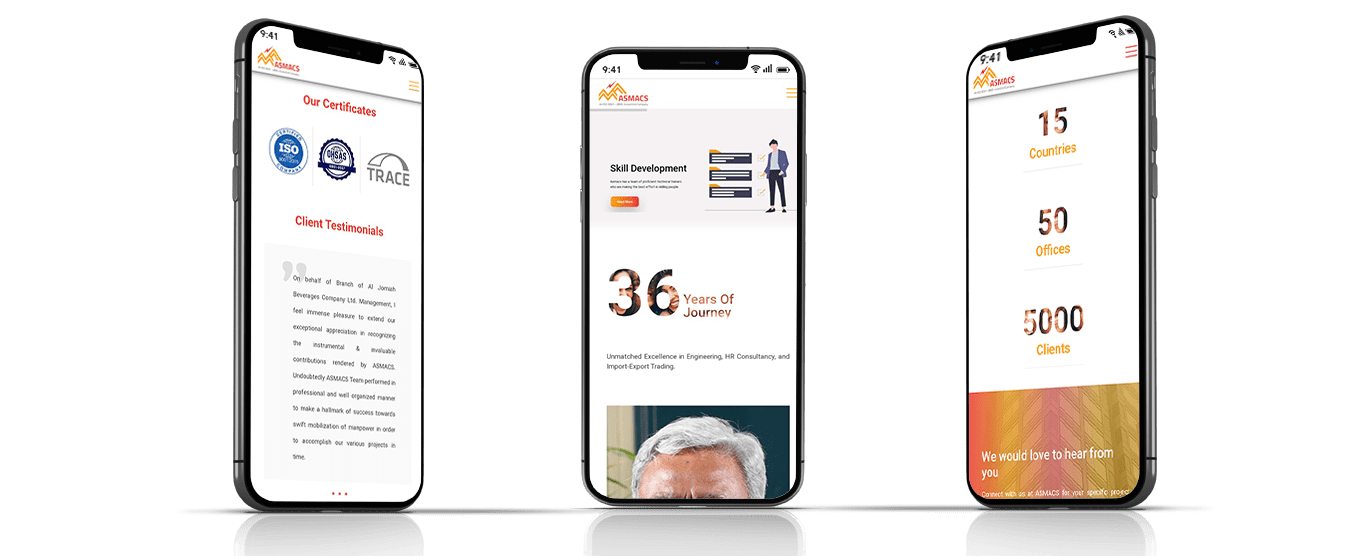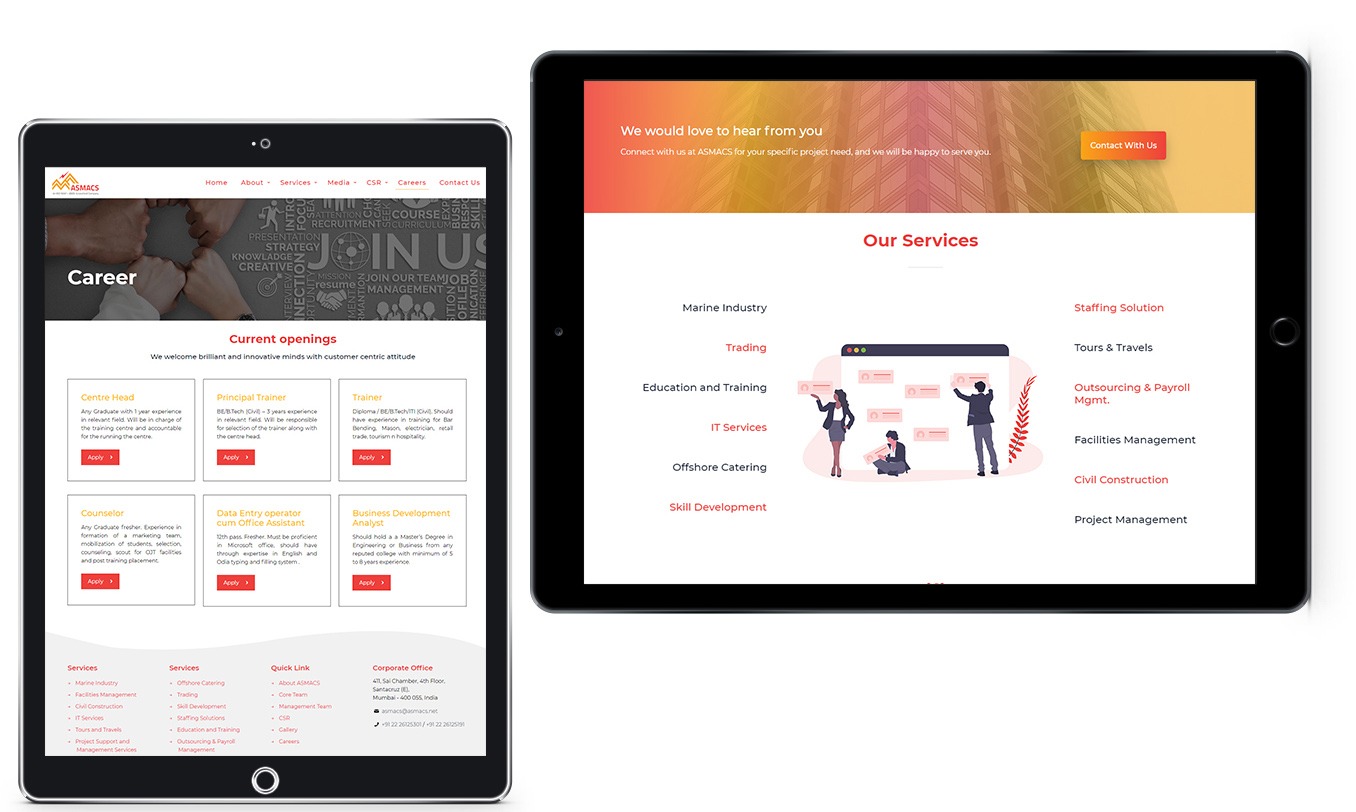 New Refreshing Look
Rebranding helped Asmac in achieving the new refreshing look that helps to gain the attention of new Prospects. It also helped them in achieving new growth in business in the ever-evolving market.